Could Suit Anyone Looking to Make Long-Term Lifestyle Changes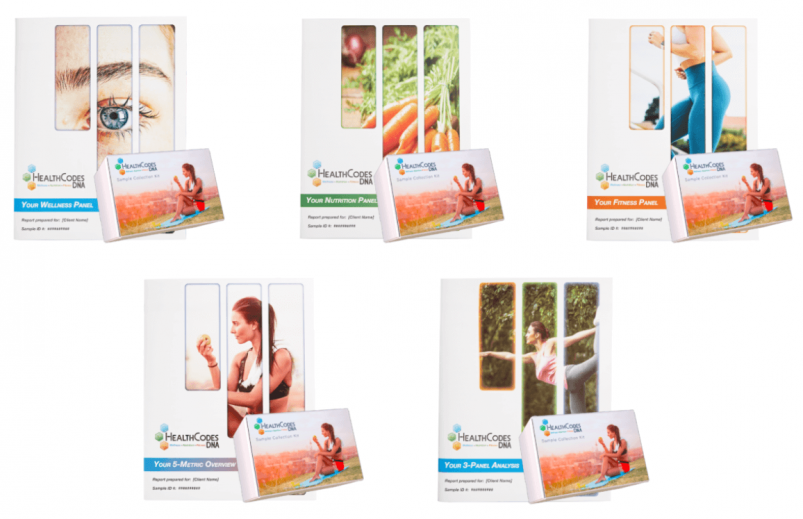 HealthCodes DNA is a relatively recent entrant to the DNA testing market. It couples genetic health information with wellness coaching, and it provides DNA testing panels for nutrition, exercise, and wellness, plus a five-metric diet and fitness kit. Its services are available in the United States (all 50 states), Canada, the UK, Ireland, Australia, and New Zealand. The DNA testing and coaching combination potentially makes HealthCodes DNA a good choice for anyone looking to make long-term lifestyle changes. Does this potential play out in practice? Let's take a look.
Get Started with a Few Simple Steps
Getting started is as easy as 1-2-3. Order and activate your kit, submit your sample to the lab, and wait two to three weeks for your results to appear online.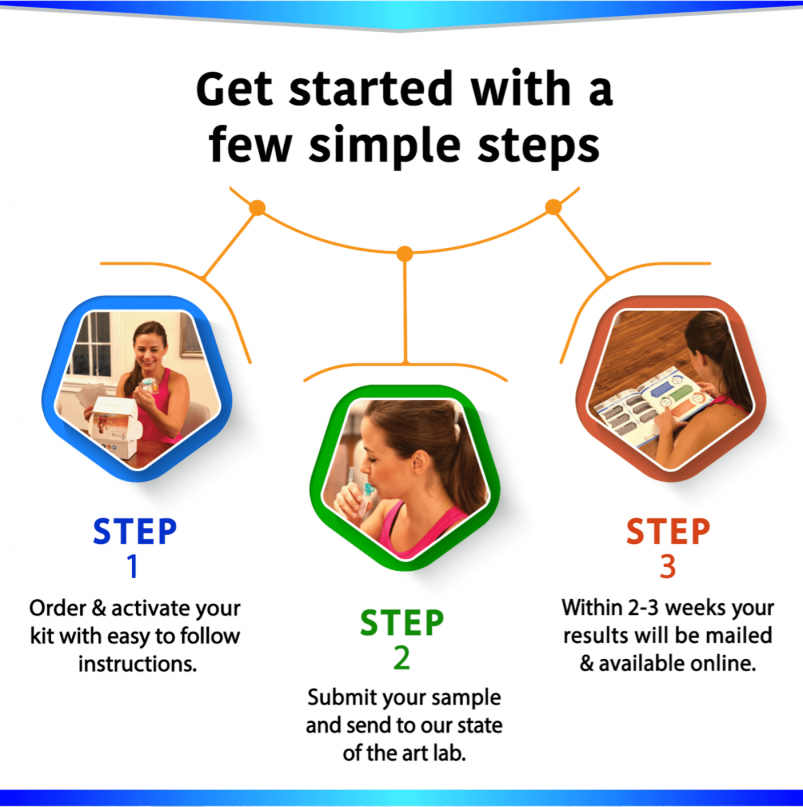 You can rest assured that using the DNA test kit is a simple and painless process. In fact, it's easier than using an at-home hair coloring kit. The box contains a sample collection tube, a postage-paid envelope to return your sample, and a user guide complete with pictures. All you need to do is follow the instructions to fill the clear tube with your saliva and mix in the supplied yellow liquid. Just be sure not to eat or drink for about 30 minutes beforehand. After sending in your sample, HealthCodes DNA will contact you with follow-up questions before making your results available in two to three weeks.
Supplementary Questions
HealthCodes DNA's three-step process is actually a four-step process if you count the questionnaire it sends you to ask about:
your food preferences
any nutritional supplements you're taking
what physical restrictions you have
any physical injuries you're recovering from
your current prescription medications (if any)
The purpose, I presume, is so that the company doesn't recommend an exercise regime that's incompatible with your recent knee surgery.
5 Standout Features of HealthCodes DNA
DNA Training Programs, Not Just Reports
HealthCodes DNA sets itself apart by not just providing a DNA test kit and a subsequent set of results. Its DNA "training programs" also include "unlimited health consultations and lifetime access to diet and exercise planning technology." Having ongoing counseling from a real person who is an expert in their field can be invaluable if you are truly committed to making a lifestyle change.
Medical-Grade Test Kits and Clinical-Grade Labs
HealthCodes DNA claims that its saliva sample collection kit has a lower failure rate than the alternative cheek swab method. Your submitted sample is then processed in a clinically-certified and compliant (CLIA/CAP) genomics laboratory. This provides a level of accuracy and quality that is in-line with the highest industry standards.
Lifetime Access for a One-Time Fee
Unlike many competitors in the market, HealthCodes DNA doesn't charge a monthly subscription fee for lifetime access to its features; everything is included in a one-time fee. You would also have access to an app that is currently being developed. By the CEO's own admission, though, this is only true for anyone who buys in before any additional fees are (potentially) introduced in the future.
Outstanding Customer Support
HealthCodes DNA's mission to provide excellent customer service is backed by other positive reviews I've read, not to mention my own experience. So, you should be able to count on prompt, thoughtful answers to your questions. Seriously, I even spoke to the company's CEO on the phone (more on that below).
Cutting-Edge Algorithms for Highly Accurate Results.
HealthCodes DNA's powerful, proprietary algorithms correlate more than 770,000 of your biomarkers that have been scientifically validated to influence your traits. Before inclusion as a health-predictive biomarker, HealthCodes DNA ensured that these results were reproduced across multiple studies. According to the company, this hugely improves the accuracy and legitimacy of your report.
Ready to Change Your Life in a Couple Weeks' Time?
It takes just two to three weeks for results to arrive in digital and printed book formats. The personalized book provides a lot of information about how your genes affect your metabolism of carbohydrates, proteins, and fats.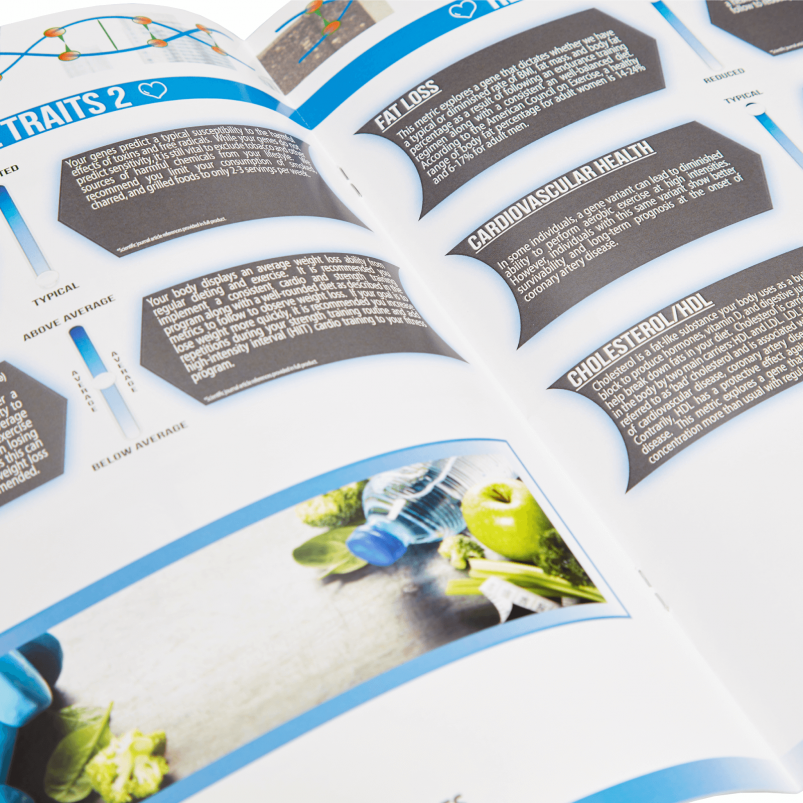 HealthCodes DNA also combines your DNA data with your questionnaire answers to create your personalized wellness plan. If you are interested in science, there's a lot of it, but you also get an easy-to-follow daily diet and exercise plan that accounts for your food preferences and physical limitations.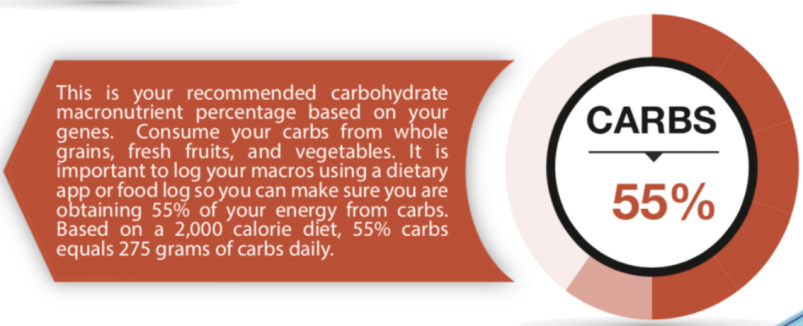 I wish HealthCodes DNA also included a list of the individual genes that contribute to the results. This company regards that information as proprietary, whereas competitors are very open about it.
Now, here's what is really unique about HealthCodes DNA. CEO, Charles Lanman, coaches new clients in the DNA health programs. I spoke to Charles and found him to be passionate, personable, and very helpful. A personal approach is a cornerstone of the DNA training programs, so, HealthCodesDNA would be a good choice for someone looking for reassurance, support, and guidance along their wellness journey.
Pay a One-Time Fee for Lifetime Access?
This company sells separate panels for wellness, nutrition, and fitness, or you can buy all three together. If you purchase one of the plans, you can pay to upgrade to include the other panel(s) without having to submit another sample. You'll get your additional results within 48 hours. It's worth noting that all of these tests are significantly more expensive than what you would get from other vendors that focus on nutrition and diet, like Vitagene or DNAFit, which are already on the pricey side.

On the face of it, one of the great things about HealthCodes DNA's pricing plans is its one-time fee for a lifetime of access. This higher-than-average fee includes "lifetime access" to its continually improving diet and fitness technology, as well as unlimited health consultations. And, if you can't afford the fee, you can take the low-cost monthly payment option.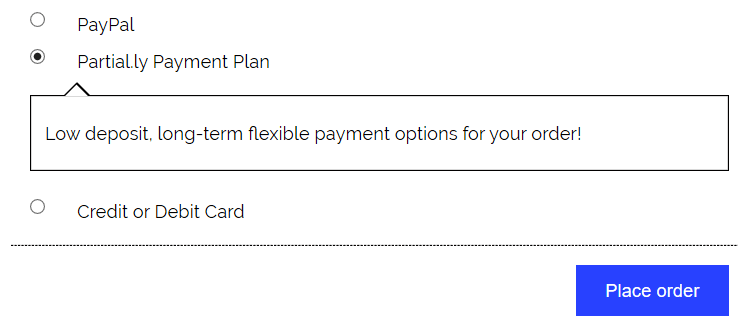 To me, this all sounds somewhat too good to be true, and I'm not sure that providing ongoing services for no more money is scalable or sustainable. Time will tell.
Call This Company's CEO!
The website is easy to use and quite informative, though a little amateur-looking in places. You have to scroll all the way down the home page to find the "Additional Information" list of frequently asked questions.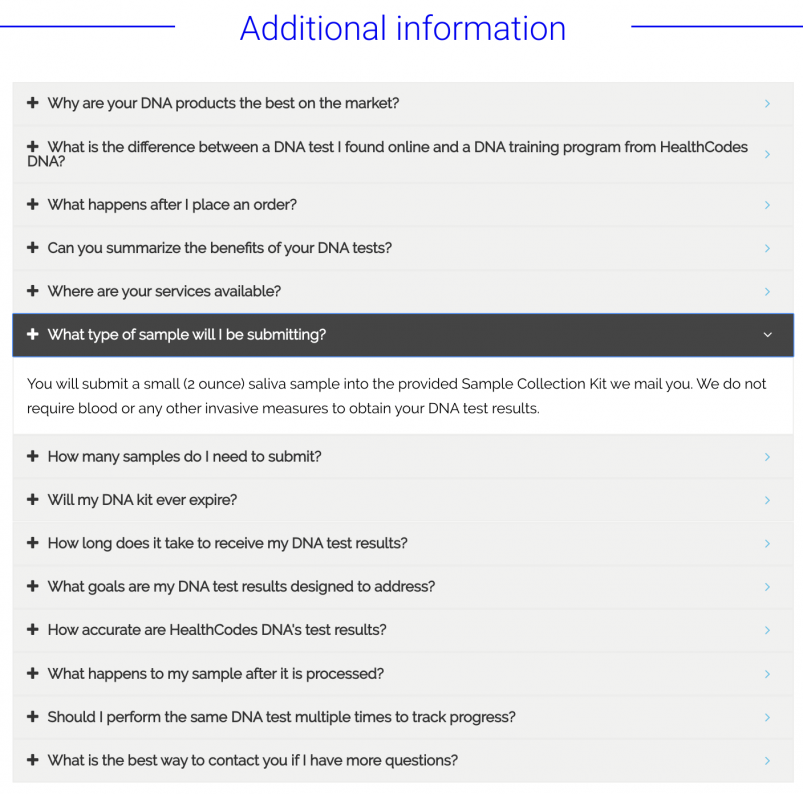 There are some blog posts, including a well-written "Complete Guide to DNA Health Testing" that dispels many of the myths about at-home DNA testing. If the website doesn't answer all your questions, you can call the company, send an email, or launch a live chat via Facebook Messenger. In the course of writing this review, I interacted with the customer support several times and was impressed by the personal service from the CEO (as you'll see). The Messenger chat feature was a bit glitchy, with my interaction being interrupted periodically by automated messages, including one that suggested scheduling a phone call.

It took me just a few clicks to schedule a call with the company owner himself! I found founder Charles Lanman to be enthusiastic but not pushy.
Here is a short transcript of our conversation:
Me: "If I'm on prescriptions because of other health conditions, would anything in your plans potentially interfere with that? Maybe taking any herbal or other supplements?"
Charles Lanman: "I understand … All of our plans are focused on eating whole, natural foods … Our plans don't currently include supplements. There's nothing that should interfere with prescriptions. But we also double-check everything beforehand … when you'd fill in the questionnaire, and it gets reviewed by myself and a registered dietician." I also emailed the company to ask a couple of questions about how the DNA extraction from my sample would be handled. I received an automated message immediately, and a clear answer to my question within two hours.
The Best Long-Term DNA Health Insights Provider?
This DNA testing service could be good for anyone looking for nutrition and fitness information. And it could be great for anyone looking to make long-term lifestyle changes. (Assuming you can afford it, that is.) Providing it lasts, the promise of lifetime support for a single fee, and the ability to talk to the CEO could make HealthCodes DNA an attractive option. It's not all good news, though, because this company doesn't deduce any ancestry information from your DNA, which is something that many of its competitors (AncestryDNA, MyHeritage, 23andMe) include in package deals. Nor does it tell you about your carrier status for genetic diseases that you could pass on to your children.